Review: Cafe Bavard, Brno-Stred
Brunch cafes have become one of the staples in Brno's modern gastro scene. Brno Daily's Natasha Price went to check out one of the best-known spots, Cafe Bavard, to see how it measures up…
Brunch is a staple of life here in Brno. One that greatly surprised me but I am very happy to embrace with plenty of enthusiasm! The number of cafes and brunch spots around the city only seems to have grown in recent years, but there's one spot that is always full to the brim – Cafe Bavard (Poštovská 4).
I have visited this spot many times over the years with friends, colleagues and even my mum when she visited me. Located right in the centre of town, it's really easy to get to. It's one of those unassuming places that you could easily walk past a million times and never think to go in.
With only maybe 10 or 12 tables inside, you definitely need to make a reservation in order to pay this little gem a visit. In the summer, the seating expands with some picnic type benches outside, but it's still worth making sure to book your spot. The fact it's always so busy already indicates that you're in for a treat!
Let's start with a couple of not-so-great things. Thanks to the tight spacing, it can feel a little cramped. Because you are so packed in, you'll soon get to know the people on the table next to you – it's definitely not the place for quiet, intimate conversations! This doesn't always have to be a bad thing though, especially if you're a social person who's open to chatting to those around you. The small space does also mean that your table will get full quickly. By the time you have a coffee each, juice, cutlery and plates of food, there's not much room for anything else on the table.
Finally, the service can be a little lacklustre. On more than one occasion I've made a reservation only for it to be recorded incorrectly, so I've turned up to find no table, despite booking days in advance. Also, the waiters are often run off their feet because of how busy it is, so they pay little attention to the tables unless it's time to inform patrons that the table is booked so they'll need to finish up.
Despite all these little nuisances, I would still choose to visit Bavard at every opportunity and there's one main reason for that: the Eggs Benedict. They are literally to die for! If I could, I would have someone cook these for me personally for every meal, and I would die a happy woman.
For such a small place, you do get plenty of choice on the menu too. There are five or six different variations on the Eggs Benedict, including the classic ham variety, a slightly more bougie salmon gravlax, or the typical millennial version with smashed avocado. You also have other options including scrambled eggs, pancakes, french toast and fresh fruit salads. Basically everything you'd want and expect from a brunch menu!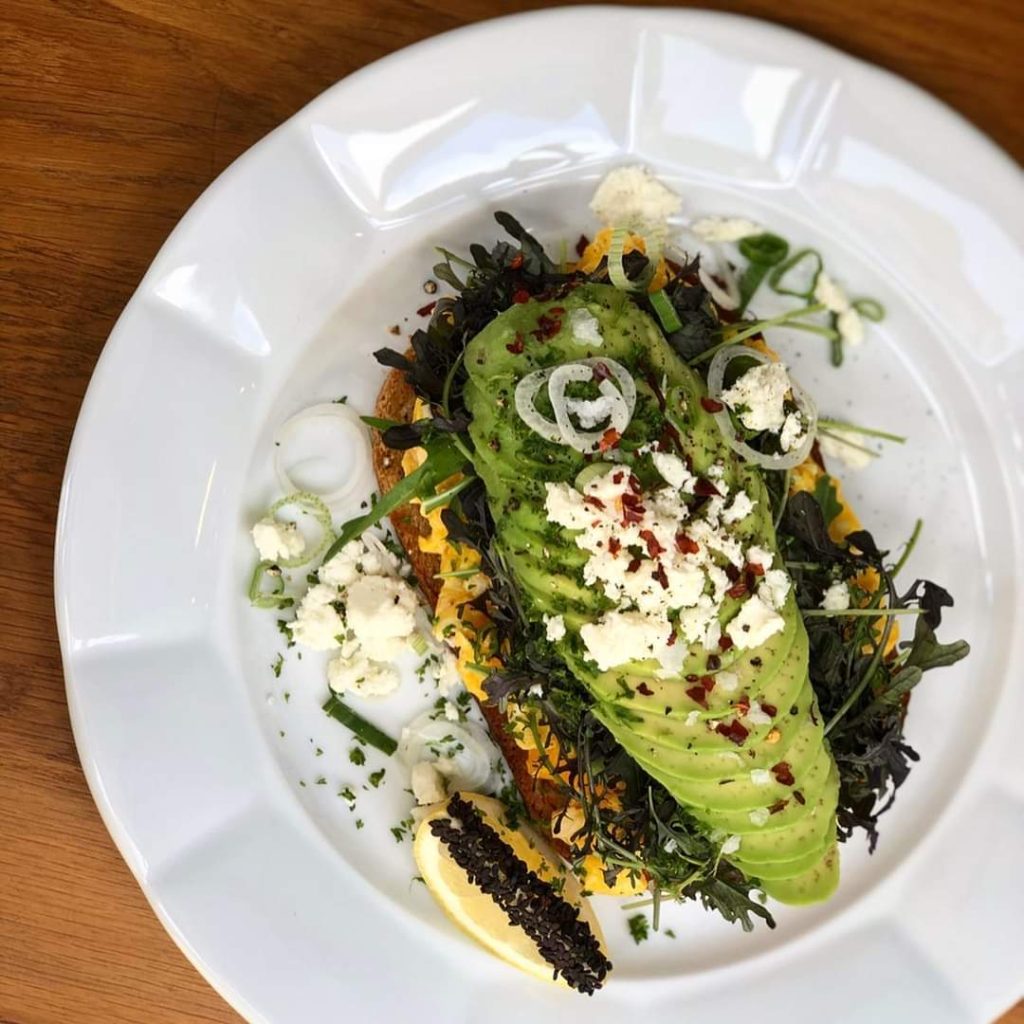 I personally will always choose the avocado eggs. The fresh avocado offsets the sharpness of the hollandaise sauce perfectly for my tastes. Speaking of the hollandaise, it's always deliciously creamy with an excellent balance between the sharp citrus and rich butter. And there's lashings of it too!
As for the eggs, I don't think I've ever had them not poached to perfection, always nice and runny in the middle while well-cooked on the outside. Added to this already fabulous concoction of ingredients are Bavard's homemade bread buns. A crispy casing surrounds a heavenly soft and fluffy middle. I haven't had bread quite like it anywhere else and it just elevates the dish to a whole new mouthwatering level.
Don't worry, I know what you're thinking… The food is just one part of a good brunch, the other key part being the drinks! Bavard serves up some deliciously aromatic coffee. I'm a latte girl myself and the foam to coffee ratio here is just right for me. And all those who are lactose-free can rest assured that there are alternative milk options too. The Mimosas are made with freshly-squeezed orange juice and served in the traditional champagne flute. It definitely gives you that upscale brunch feeling!
My personal favourite brunch cocktail from Bavard is the Hugo, especially when I'm sitting outside in the sunshine. A delicious combination of prosecco, elderflower syrup, soda and fresh mint, it's the refreshing hit you need once you've gorged yourself on all that amazing food!
So if you're trying to decide what to do next Saturday, I'd fully recommend you hit up this spot. If you're not the type to be bothered by the hustle and bustle of a busy cafe, you'll be royally impressed by the quality and quantity of the food here. It's the perfect way to start your weekend.
https://yjcbj.cn.brnodaily.cz/2023/07/02/eating-out-nightlife/review-cafe-bavard-brno-stred/
https://yjcbj.cn.brnodaily.cz/wp-content/uploads/2023/07/Eggs-Benedict-credit-natasha-price-1024x859.png
https://yjcbj.cn.brnodaily.cz/wp-content/uploads/2023/07/Eggs-Benedict-credit-natasha-price-150x126.png
BD Magazine
Eating Out / Nightlife
Brno,Food,Reviews
Brunch cafes have become one of the staples in Brno's modern gastro scene. Brno Daily's Natasha Price went to check out one of the best-known spots, Cafe Bavard, to see how it measures up… Brunch is a staple of life here in Brno. One that greatly surprised me but I...
Natasha Price
Natasha
Price
natashalynnetravel@gmail.com
Author
Brno Daily